Yes, I/we would like to make a gift to the:

Officer Ron Parker Memorial Scholarship
Deputy Beach Marshal
Ronald Parker
1947 - 1975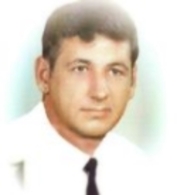 In 2008, the family of the late Officer Ron Parker established a scholarship a Flagler College as a tribute to him. This scholarship is dedicated to continuing the tradition of selfless service to which Officer Parker was so deeply commited. The Officer Ron Parker Memorial Endowed Scholarship will provide financial assistance to Florida students in the public administration program, the pre-law program or those pursuing a criminology minor.

Students interested in applying for this scholarship can contact the Financial Aid Office at (904) 819-6225
Flagler College is a residential college serving approximately 2,200 traditional, college-aged students on its main campus in St. Augastine. The College offers 20 majors, 26 minors, and two pre-professional programs leading to the baccalaureate degree. The heart of the campus is the former Hotel Ponce de Leon, one of the most historically significant buildings in the United States and a National Historic Landmark.

Founded in 1968 as an all women's institution, Flagler was reorganized in 1971 and became a coeducational college. In a relatively short period, Flagler College has developed into a highly respected insitution of higher education, offering a quality education to its students at an affordable cost.
Please click this link.

Make a Gift to Flagler College

This will take you to the Flagler College website where you will be able to MAKE YOUR GIFT.
1. Click on the "

Make a Gift

" on the cernter/right of the home page.
2. Complete the form down to where it says
​ " Please direct my donation to:"
​ Select "

Other

"
​3. A box will appear that says:
​Please enter your designation below.
In the box type: "

Ron Parker Scholarship

"

4. Complete the rest of the form then click on the button that says "

Make Gift

"